Stupid that I never realized this thread was a thing.
I'm Jake I live in The Land of the Long White Cloud, a.k.a New Zealand (born here but I'm ethnically diverse)
I love balloons and vinyl pool toys of all shapes and sizes, but not just in a sexual way.
I'm a serious non-popper and hate it when a balloon accidentally pops, rather saddening for me. To be completely honest, to me a balloon popping is basically death for the poor thing. Is it just me?
I've always been afraid of balloons when other people are around, but when it's just me and a balloon (or multiple) and they aren't past their limit(s) then I'm perfectly happy. I suppose they help me through depression at times, especially my new pool toy, Layla. Since getting her (she's a Bestway Jumbo Whale by the way) I've been a lot happier with myself. I've never been "normal", never fitted in, and balloons and/or pool toys make me feel accepted and loved, things I've never really felt as a kid (all that much).
I still remember that time when I was in kindy, I had a red helium balloon, perfectly happy, and then that balloon popped and I cried my eyes out.
That's pretty much all you need to know about me and my story with balloons and inflatables.
A picture of my pool toy, Layla:
[IMG]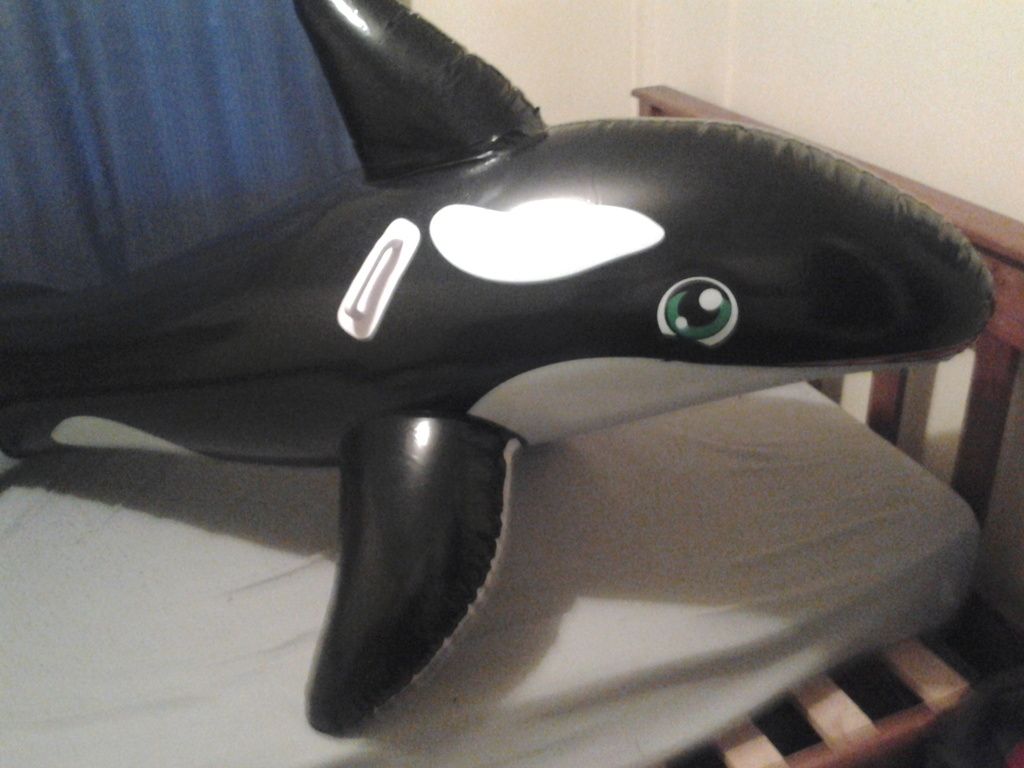 [/IMG]